The Top Name for Water Heaters in Severna Park, MD, and Nearby Areas
Regardless of the size of your home and your household, your water heater represents a significant investment of money and effort, and it deserves the attention of a skilled professional at the time of installation and thereafter. W. A. Booth Plumbing Services is the company to trust whenever you need any service related to your residential water heater unit. Whether you need water heater repair or installation in Severna Park, MD, or other areas we serve, we are ready to meet your needs and exceed your expectations.
Contact a plumber in Severna Park, MD, or nearby areas from our team when in need of:
The Types of Water Heaters We Provide
Residential water heaters fall into two basic categories. Tank-style units heat up the water in large batches for dispersal throughout a home while tankless or on-demand systems supply water as needed from locations near the various points of use in a property. Our crew is equally skilled at working with both types of water heater units.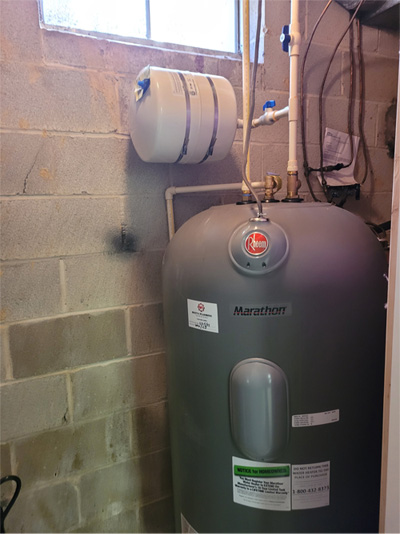 Common Issues That We Encounter
Like all appliances that utilize water, water heaters are prone to springing leaks between piping connections. These unitscan also experience mechanical failure, thermostat problems, and age-related breakdowns. Our crew has the tools and expertise needed to track down and fix even hard-to-diagnose problems with most major water heater brands.
Frequently Asked Questions
Contact Us for All Water Heater Needs
The reputable water heater service provider that you've been looking for is W. A. Booth Plumbing Services. Contact us for an appointment today.